Governing Body
Every school has a governing body whose members work as a team. Governors are responsible to parents, funders and the community for making sure the school provides a good quality education. Governors also promote high standards of educational achievement. They do this together with the Headteacher, who is responsible for day-to-day management of the school. Governing bodies may also include representatives from the church, charitable trust or business interests. The term of office is four years for our Governors at the school.
Governing bodies may include :
Parent Governors who are elected by other parents/carers at the school
A Staff Governor who is elected by school staff
A Local Authority Governor who is nominated by the Local Authority but is appointed by the Governing Body
Co-opted Governors who are appointed by the Governing Body
Foundation/Trust Governors who are appointed by the Lewes Co-operative Learning Partnership (LCLP)
The Headteacher is a member of the Governing Body by virtue of their office.
If you have an enquiry for the Governors please email the Clerk in the first instance; she will then forward your query as appropriate. Alternatively please post your enquiry marked for the Chair of Governors, c/o Clerk to the Governors, Priory School, Mountfield Road, Lewes, East Sussex, BN7 2XN.
Priory School will always advertise if they have a vacancy on their governing body.
You could also discover more about the role, or register your skills and find a local governor vacancy, at Inspiring Governance or Governors for Schools.
Or if you are interested in becoming a governor, apply to be matched with a school in your area using the Governor Expression of Interest form.

The following link will take you to East Sussex County Council's I'm a Governor video which may be of interest.
https://www.eastsussex.gov.uk/educationandlearning/supportforteachers/schoolgovernors/becoming/
The current Chair is Miss Sarah Roberts. The current Co- Vice Chairs are Mr John Griffiths and Mr Peter Colebourn.
All Governors have had a Disclosure and Barring Service (DBS) check.
Governors that resigned within the school year :
Mrs Joanna Loader (Parent) Term of Office : 11/12/2018 - stepped down 06/09/2020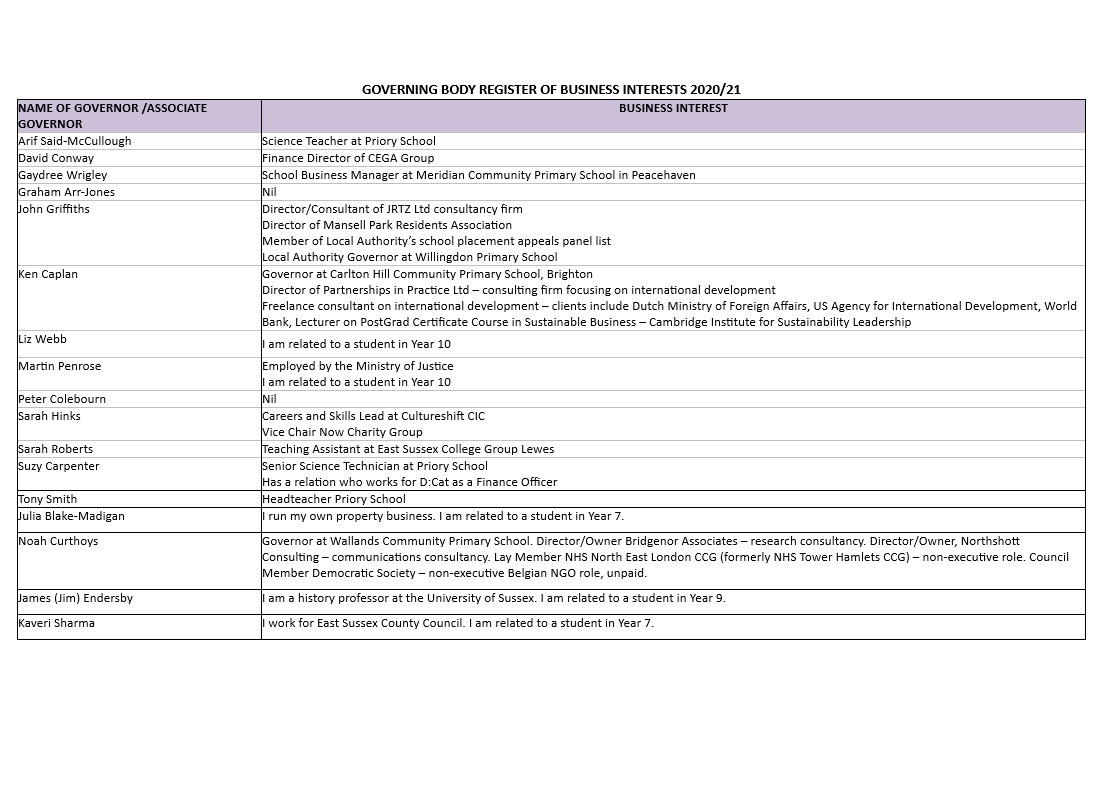 GOVERNORS' ATTENDANCE AT THE MAIN GOVERNOR MEETINGS

FOR 2019-20

Governor's Name

Attendance at Full Governing Body Meetings 2019-20

Attendance at Strategic Organisation (finance) Committee Meetings 2019-20

Attendance at Teaching & Learning Committee Meetings 2019-20

Gaydree Wrigley

6/7

2/5

Graham Arr-Jones

5/7

n/a

6/6

David Conway

6/7

2/5

n/a

John Griffiths

5/5

5/5

3/6

Arif Said-McCullough*

3/7

1/5

3/6

Ken Caplan

3/7

3/5

n/a

Peter Colebourn

6/7

4/5

n/a

Sarah Hinks

3/7

n/a

4/6

Susan Carpenter

7/7

2/5

2/6

Sarah Roberts

6/7

5/5

5/6

Tony Smith

7/7

5/5

6/6

Martin Penrose

5/7

n/a

2/6

Liz Webb

7/7

n/a

6/6

Jo Loader

1/7

n/a

4/6
Governors marked * joined part way through the school year
Mr Graham Arr-Jones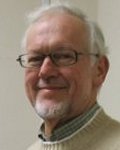 (Foundation/Trust) Term of office : 04/09/2018 - 03/09/2022
On the Teaching & Learning Committee
Originally an elected parent governor with two sons at the school, I am a past chair of governors and currently one of two foundation governors sitting on both Priory's governing body and the board of the Lewes Co-operative Learning Partnership. The Partnership, which I chair, encourages co-operative working between Lewes schools so as to provide the very best education possible for all children and young people in our communities. As a long standing resident of Lewes I very much wish to see the links between school and community continue to strengthen.
Mr Ken Caplan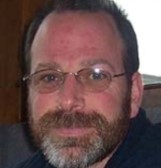 (Local Authority) Term of office : 08/02/2019 - 07/02/2023
On the Strategic Organisation Committee
I have lived in Lewes for about 20 years and my two children have successfully navigated through Priory in recent years. I was a governor at Western Road Community Primary School for 6 years and more recently became a governor at Carlton Hill Community Primary School in Brighton. During my time at Western Road, we negotiated the Lewes area schools partnership for which Western Road and Priory were the founding partners. Working as a governor across primary and secondary schools provides a useful sense of the education system as a whole. My background is in international development and I work as a consultant mainly supporting governments to extend access to water and sanitation services in poorer communities across Africa and Asia.
Miss Susan Carpenter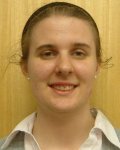 (Co-opted) Term of office : 15/07/2019 - 14/07/2023
On the Strategic Organisation Committee
I have lived near Lewes for almost 27 years. I have been working at Priory for 9 years now as a science technician and been a Governor for nearly 5 years. I have had the delight of being both a student here and now a member of the staff. During my time here as a student, I was both a charity rep and a prefect. I loved being involved with the student voice at the time and trying to make a difference for my fellow students. The experience as both a student and staff member has allowed me to see both sides of the education system here. I am very proud to have been made a governor and be given the opportunity to help keep Priory a successful and happy environment for both students and staff.
Mr Peter Colebourn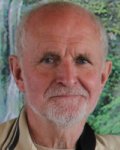 (Co-opted) Term of office : 05/09/2018 - 04/09/2022
Vice Chair of Strategic Organisation Committee
I have lived in the Lewes area since 1988. Until 2006 I was Deputy Head at Heathfield Community College, and then, as an Associate Lecturer at Christchurch University Canterbury, taught on an MA course in Educational Leadership and Management for serving teachers in Kent and Surrey. Over the last 5 years I have also been teaching EFL both in China and the UK helping to organise the International Summer School at Sussex Downs College. I am passionate about teaching and learning, and want schools to be seen as positive, vibrant and inclusive learning communities. As a new governor I look forward to playing a supporting role, helping Priory School to develop and promote its role at the heart of the community in the Lewes area.
Mr David Conway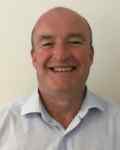 (Co-opted) Term of office : 02/05/2018 – 01/05/2022
On the Strategic Organisation Committee
I have lived in or around Lewes for the last 15 years and feel very lucky to be part of a special community. My son was a pupil at Priory school, transitioning from Western Road Primary school in Lewes and receiving support from many teachers and parents along the way. I have a finance background graduating from the London School of Economics and qualifying as an accountant in the city. On qualifying I lived and worked in Bermuda for 10 years in various finance roles before returning to work in London. I am currently Group Finance Director of a medical assistance company.
Mr John Griffiths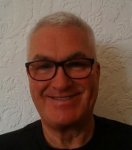 (Vice Chair, Trust/Foundation) Term of office : 03/09/2018 - 02/09/2022
Teaching and Learning Committee Chair
Having graduated and completed a PGCE, I taught Economics and Business Studies at a large sixth form college in Essex. After 4 years I changed career and worked in the Lloyd's of London market as a reinsurance broker. During this time I worked extensively on USA professional liability business and my family and I have been lucky to have lived and worked in both Los Angeles and Chicago for extended periods. In 2013 I retired from the City in order to reprioritise my work/life balance which has allowed me the opportunity to join Priory currently as a Foundation governor. I am currently working in property management and renovation in Sussex. I have two children, one working as a teacher, the other, in banking.
Ms Sarah Hinks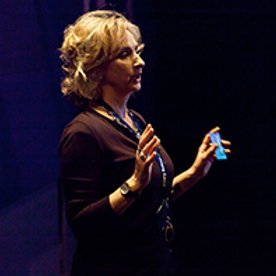 (Co-opted) Term of office : 06/09/2018 - 05/09/2022
On the Teaching & Learning Committee
I appreciate both the rewards and the challenges of being a Governor here at Priory since 2006. As the Governor lead for Safeguarding and Careers Education, Information, Advice and Guidance I work closely with the school to ensure that these areas are constantly being reviewed and improved. I spent twenty years working in the world of book publishing, ten as a freelance publishing and production consultant working with national and international companies and printers such as Dorling Kindersley, Penguin and Simon and Schuster. I switched from the private to the public sector in 2006, working in a range of management positions for Children's Services at ESCC including planning and performance, contracts, organisational development, children centres and the Standards and Learning Effectiveness Service. I am currently working as a freelance Skills and Employability consultant with the Sussex Council Training Providers. I have lived in Lewes since 2003 with my partner, an ex Priory student and our three children.
Mr Martin Penrose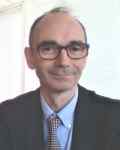 (Co-opted) Term of office : 03/05/2018 - 02/05/2022
On the Teaching & Learning Committee
Martin has one child at the school
I worked for many years as a solicitor promoting civil rights for members of diverse communities in London and Brighton. My experience includes Parliamentary lobbying, setting legal professional examinations and, many years ago, teaching English in a school in Sudan. More recently, I have worked exclusively for HM Courts and Tribunals Service. I have lived in Lewes for over 11 years and been a Priory parent since 2011. I have become a governor to support the school in challenging times.
Miss Sarah Roberts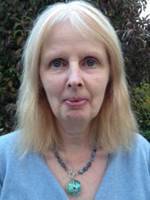 (Chair, Co-opted) Term of office : 05/11/2020 - 04/11/24
On the Strategic Organisation Committee
I have three children who all attended Priory School; my youngest took her GCSEs in 2018. I have seen the school develop over time and respond to a variety of challenges.
I am an historian and have lectured at Sussex and Kingston Universities as well as teaching A level at a local college. At present I am at East Sussex College, Lewes, working with young adults with SEN. I also enjoy continuing to research into my personal historical interests and spend time, when possible, on my interest in art and craft.
I am passionate about education from both a personal and professional perspective and use this enthusiasm to play my part in supporting Priory School. I am link governor for SEN and try to work hard to further inclusion within education. I believe that a holistic approach to learning helps achieve positive results.
sarah.roberts@priory.e-sussex.sch.uk
Mr Arif Said-McCullough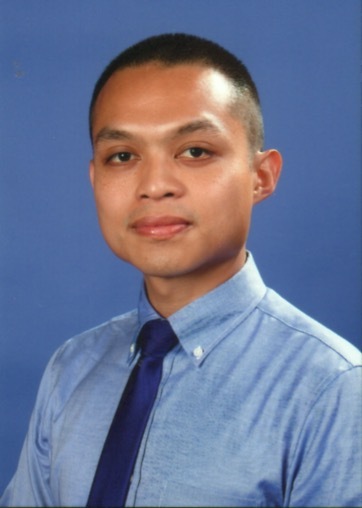 (Staff) Term of office : 8/11/2019 - 7/11/2023
On the Teaching & Learning Committee
I am a strong believer in a well-balanced and holistic approach to education. I must admit that I am still rather new to the teaching profession, having previously worked as an Assistant Manager at a small boutique hotel in central Brighton as well as serving an academic year as a Teaching Assistant at Longhill High School, attached to the Learning Support Department mainly supporting students with SEN/D. It was during this time as a TA, working with a wheelchair-bound young person who aspires to be the next Stephen Hawking, that my inspiration and determination to pursue a career in teaching flourished with the vision of encouraging our young people to reach and achieve their potential irrespective of their ability and background.
Despite my recent entrance to the teaching profession, I believe that I bring an honest, hard-working and creative approach to my work. So, it is this same attitude that I wish to bring to this important role as a representative of the school's teaching staff on the board of Governors. I very much look forward to working with parents, other teaching and support staff colleagues, the Headteacher, SLTs and other Governors to help ensure that we continue to improve the educational provision we provide to our young people in order to provide them with the best possible chance to succeed, both within the educational system as well as in the wider community.
arif.said@priory.e-sussex.sch.uk
Mr Tony Smith
(Headteacher) Term of office : 01/09/2010 -
I have lived in and around Lewes since 1988. Given that Lewes has been my local town I am very proud to have been given the opportunity to lead Priory School. I started my career as a graduate trainee in retail management but after two and a half years I decided to train as a teacher and completed my training at the University of Sussex. I have always taught in East Sussex, starting as a teacher of Geography and Economics at Heathfield Community College. I gained promotion early in my career and taught in Hastings for 6 years. I spent 11 years as a Deputy Headteacher at an Eastbourne school where I was twice the "Acting Headteacher". I have also been seconded, on two separate occasions, to East Sussex Children's Services as a 14-19 Development Manager, overseeing many of the initiatives of the previous government. I commenced at Priory School at the start of the 2010-11 academic year.
Ms Liz Webb

(Parent) Term of office : 07/12/2018 - 06/12/2022
Teaching and Learning Committee Vice Chair
Liz has one child at the school
I am a Priory parent and an active member of the Friends of Priory since 2014, including organising bars and refreshments for school events to raise funds for the school.
I am keen to represent the views and perspectives of parents to the governing body and to support music and the arts at Priory in the context of its many excellent activities.
I run my own arts management company, promoting composers and top professional musicians and managing operas, tours, concerts and recordings. Recently I have produced a series of publicly funded large-scale music education projects in schools and colleges across East Sussex culminating in performances at the Brighton Festival.
Miss Gaydree Wrigley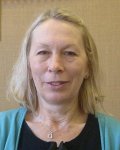 (Co-opted) Term of office : 03/09/2018 - 02/09/2022
Strategic Organisation Committee Chair
I became interested in education when my daughters went to school, helping in their primary school and as part of the PTA committee at their secondary school. I have been a School Business Manager since 2012, working before that in the schools finance teams at County. I am passionate about the importance of education and believe that I have many useful experiences and skills to bring to the role of governor, particularly in the area of finance. I love the positive ethos at Priory and being a part of the team working together to keep it a happy and successful school.
Mr Noah Curthoys
(Associate) Term of office : 21/01/2021 - 20/01/2025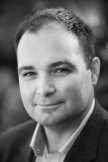 Noah has lived in Lewes for almost a decade and has a background in strategy and research. He has previously worked in government (HM Treasury, Cabinet Office and the competition regulator), in finance (Morgan Stanley) and in the NGO sector (Democratic Society). He currently runs a research consultancy and is a governor at a Lewes primary school. A graduate of LSE and UCL, Noah is married and has one child in primary school.
Ms Julia Blake Madigan
Parent) Term of office : 22 Jan 2021 - 21 Jan 2025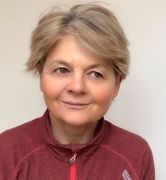 Being new to Priory, with a student in year 7, I'm keen to be involved in the functioning of the school as I've two other daughters who will be attending in the coming years! I'd like to help Priory be the best school it can be, and would contribute in a positive, challenging and constructive way. I've lived in Lewes for most of my life. I do building work and am often to be found up a ladder! I'm interested in all aspects of education and feel I could provide a holistic and grounded contribution to this well intentioned hub of learning.
Ms Kaveri Sharma
Ms Kaveri Sharma
(Parent) Term of office : 04 Feb 2021 - 03 Feb 2025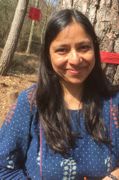 Kaveri trained as a human rights lawyer in Delhi, India. She is a British Chevening Fellow and studied Law in Development at University of Warwick. Kaveri started her career as a family lawyer, moving to immigration and homelessness. She led on an investigation on low rates of employment for Bangladeshi, Pakistani and Black women in the UK as a Policy Officer at Equal Opportunities Commission. Later, she worked at the Equality and Human Rights Commission during the time of merger of the three equality commissions and became part of the team that was working on the first set of Equality Impact Assessment Forms.
Kaveri has been a trainer, facilitator and inspirator on gender and race equality issues for twenty years. She has an interest in issues of migration and social policy. She is working on an edited collection of essays on race, gender and migration.
Professor Jim Endersby
Professor Jim Endersby
(Parent) Term of office : 04 Feb 2021 - 03 Feb 2025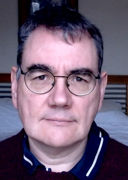 I have lived in Lewes for about 14 years, have been a Priory parent for many years, and am currently Chair of the Friends of Priory. I teach history at the University of Sussex, where I have particular responsibilities for working with students and colleagues at the university to improve teaching and learning.
I have a strong concern with equalities issues, and wish to support Priory staff and parents in ensuring all our children get equal access to education. I have a particular interest in improving access for students with special educational needs (my older child, who successfully completed his time at Priory a couple of years ago, has a mild autism spectrum condition).