Priory Summer School 2021
5 September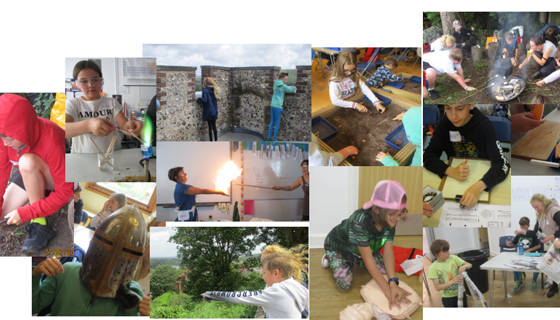 The first week of the Summer holidays was the perfect opportunity for our Summer Schoolers to explore the empty school and get to know staff before they officially started. We are so proud of this year's group, their energy, enthusiasm, and determination meant they coped admirably with the extensive programme of activities.
The students took part in creative activities, team building challenges, gained cooking and first aid skills, as well as experiencing an exciting introduction to Science and a Forest School session. We were also very lucky to have a visit from PC Ross who advised the students about crime prevention and explained how they can play a valuable part in keeping everyone safe.
A visit to Lewes Castle meant that the students could immerse themselves in the history of Lewes and they even took part in a simulated archaeological dig. The birds-eye view from the top of the castle provided an excellent opportunity for students to see Priory's place within its local community.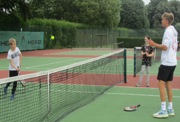 A fun-filled coaching experience at the South Downs Club, meant students had a chance to find out about some of the wonderful things they can get involved with outside of school too. Sara Riley, Manager at the South Downs said "Priory's enthusiastic students tried their hand at a range of different activities. The group spent time with one of our tennis coaches, building up skills and improving their hand-eye co-ordination. They then moved onto the astro-pitch where they were put through some sports leader training, working specifically on communication, responsibility and co-operation skills. The group were fantastic to work with, focussed and very supportive of one another, it was great fun."
The week culminated in an Alice in Wonderland inspired, Mad Hatters tea party. We were delighted so many parents were able to join us and hear all about our action-packed week.
Congratulations to the students of Summer School 2021. We had a blast!!!